Counselling and Psychotherapy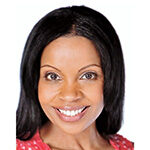 As an accredited and registered senior practitioner in Counselling and Psychotherapy, Anjula assists individuals and couples with their psychological health. As a Psychological Therapist, she focuses on helping you gain insight into the problems you confront. Through the sessions you will explore your thoughts, feelings and significant memories in your history, aiming to identify constructive ways of managing various health conditions.
Anjula is passionate about helping people deal with those issues preventing them from leading a full and positive life. Her areas of expertise include: generalized anxiety disorder, relationship problems, family conflict, and bereavement.
Anjula's philosophy is simple;  ''you are the expert on your own life and I have the expertise in Psychology and Therapy, and together we work collaboratively".
Anjula is a Fellow of The National Counselling Society.